How to make a vacuum tube by hand!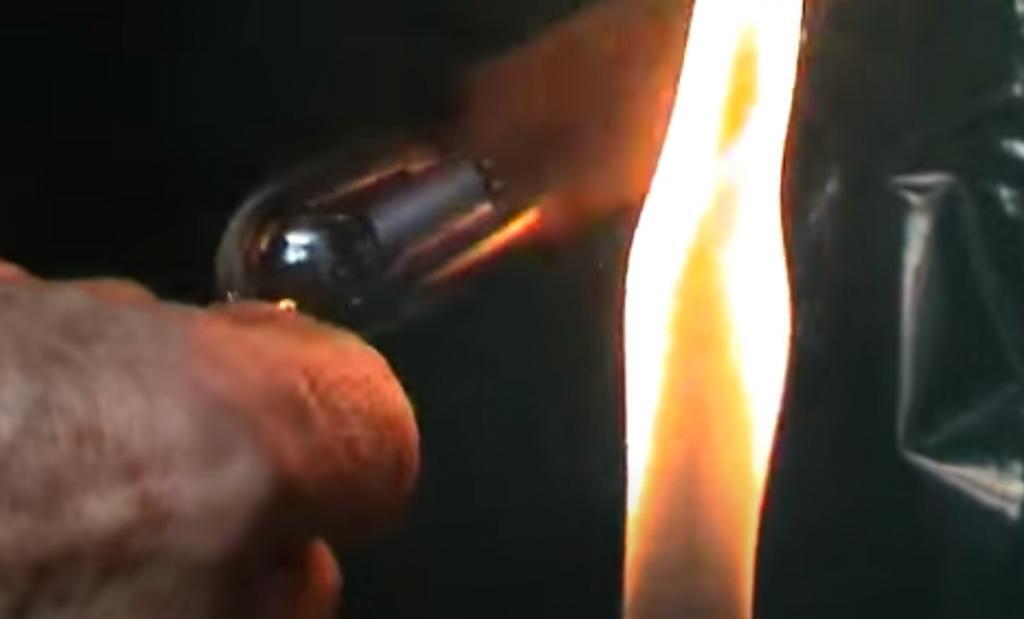 El otro día un amigo me dijo en son de broma "por qué no haces tus propios tubos de vacío"; así que me entró la curiosidad acerca del proceso de manufactura y buscando en Internet me encontré con este increíble video de Claude Paillard, un fulano que hace sus propios tubos de manera artesanal. Realmente asombroso ver la paciencia, pericia y meticulosidad del sujeto: un verdadero maestro!. Para los amantes de los tubos de vacío les comparto el hermoso video a continuación.
Parte 1.
Parte 2.
Algo asombroso que no se puede apreciar en el video es que las máquinas que utiliza en el proceso fueron en su mayoría construidas por él, inclusive la misma bomba de vacío.
En un sitio Web me encontré un comentario acerca de estos videos. El comentario está en inglés y resalta cómo en el mundo de hoy se ha perdido la admiración por estos verdaderos artesanos.
When you hear people say we do not need apprenticeships any more, you need to remember that this is a display of classic craftsmanship; a truly skilled artisan. In today\'s world, we place no value on such skills; assuming that they can be bought. But you need to build a society that respects and encourages such skill. France is such a nation. They still have many rural villages that retain the idea of the individual in their local community, providing everything you need from the local skill base, and respect the idea that an individual can make his mark through his individual skills as an artisan.

You cannot buy these skills at the local Walmart. You have to create a society that creates them within its structure as a society of artisans. But to do that, you first have to value such skills and do everything you can to encourage them, from childhood right through to old age.
El trabajo de muchos artesanos como Paillard hoy en día ha sido desvalorado por nuestra cultura consumista, los objetos adquieren valor por cómo se ven y cuestan, más no por lo que significan. El artículo que escribo es un tributo a Paillard y a todos los artesanos que como él todavía conservan la curiosidad y la pasión por hacer las cosas a mano.
El Blog de Paillard: http://paillard.claude.free.fr
Interesante crónica del video: http://www.antiquewireless.org/otb/bboard0408.htm
P.D. Por cierto, luego de ver el video me quedó bien claro lo inocente que fui al querer fabricar mis propios tubos de vacío 🙂