The most numerous animals on the planet are also the least known. The infamous case of krill and springtails.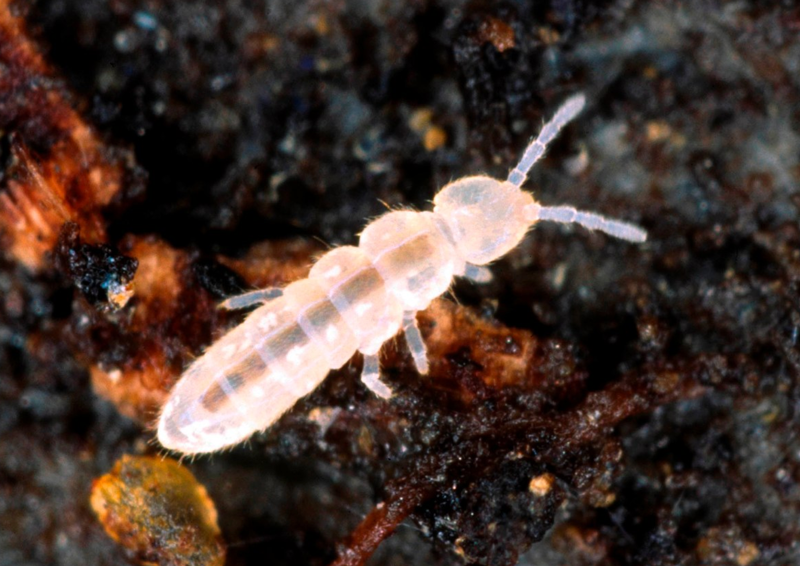 The reader may be surprised to learn that the most numerous animals on the planet are not dogs or ants, not mosquitoes, or cows, but krill and springtails. They are small animals but large in number. Paraphrasing Isaac Asimov in one of his writings "the many is small".
But the thing for sure will not end there but the reader, in case he does not know them, will want to know what the hell these things are and why they have gone unnoticed by most of us. Well then I will make a brief description of these unique species that flood our planet, maintaining the food chain and therefore the balance of the entire ecosystem. Their number is such that it is difficult to even imagine it and therefore their number per unit area or volume is speculated, and it can exceed 60,000 individuals per square meter in the case of springtails.
The Krill
To keep it simple, let's say that krill is a kind of tiny shrimp, although strictly speaking it is not a shrimp, just as a lobster can look like a large shrimp, without becoming one. It inhabits all seas but its concentration is considerable near Antarctica, where it is an important source of food for whales, penguins and fish. It moves in huge shoals that are like gigantic clouds deep in the ocean. In a single puff, a humpback whale can gobble up tens of thousands of individuals. At night the dense shoal rises to the surface to feed and is the target of countless species that wait for this moment to feast.
Currently, excessive fishing and climate change have begun to deplete krill populations, which represents a potential problem for the entire food chain in the near future. In order not to explain more, here are the photos of the animal.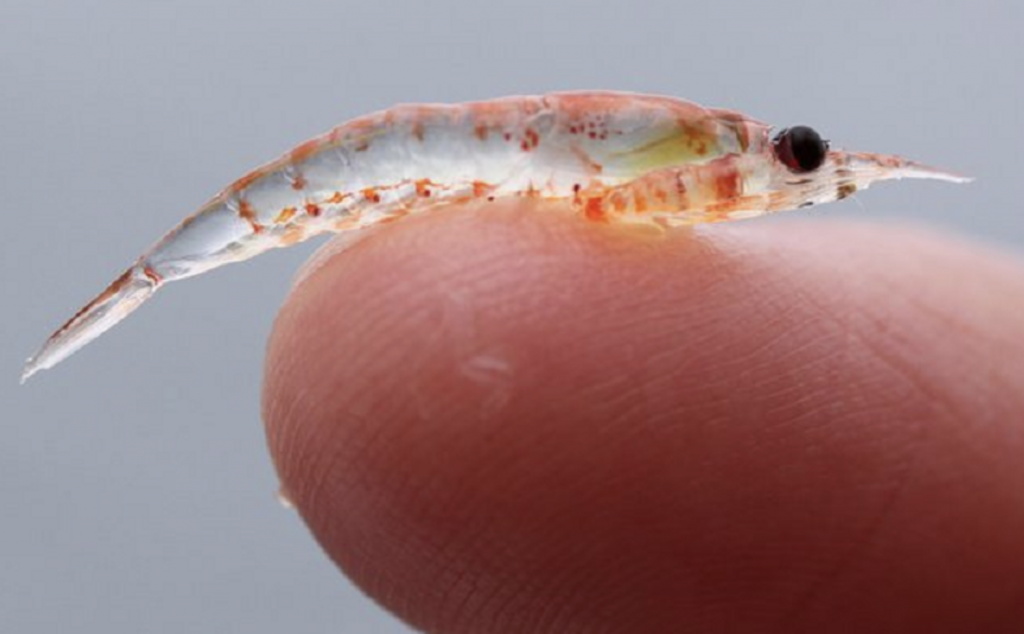 Springtail
Collembola are tiny terrestrial insects, which can be as small as the thickness of a human hair. They live on all continents and it is very likely that we have been with some of them at some point without realizing it. They adapt very well to all environments, so much so that a species of springtail was found in a cave almost 2,000 meters deep, making it the deepest arthropod found on earth. They feed on spores, nematodes, bacteria, and anything else smaller than themselves. In fact, there is a type of springtail that turns out to be a parasite of another insect, specifically termites, feeding on whatever waste they leave behind. Imagine, you have to be very small to be a parasite of an already small insect.
They jump, like fleas, being able to reach distances of several times their size ... of course, in the case of such a small animal, these "great" distances do not exceed 5 millimeters. Anyway, in order not to lengthen the story, I share some images of this little inhabitant.