Historical routes of the Ecuadorian railroad. The Alfaro train and many other roads.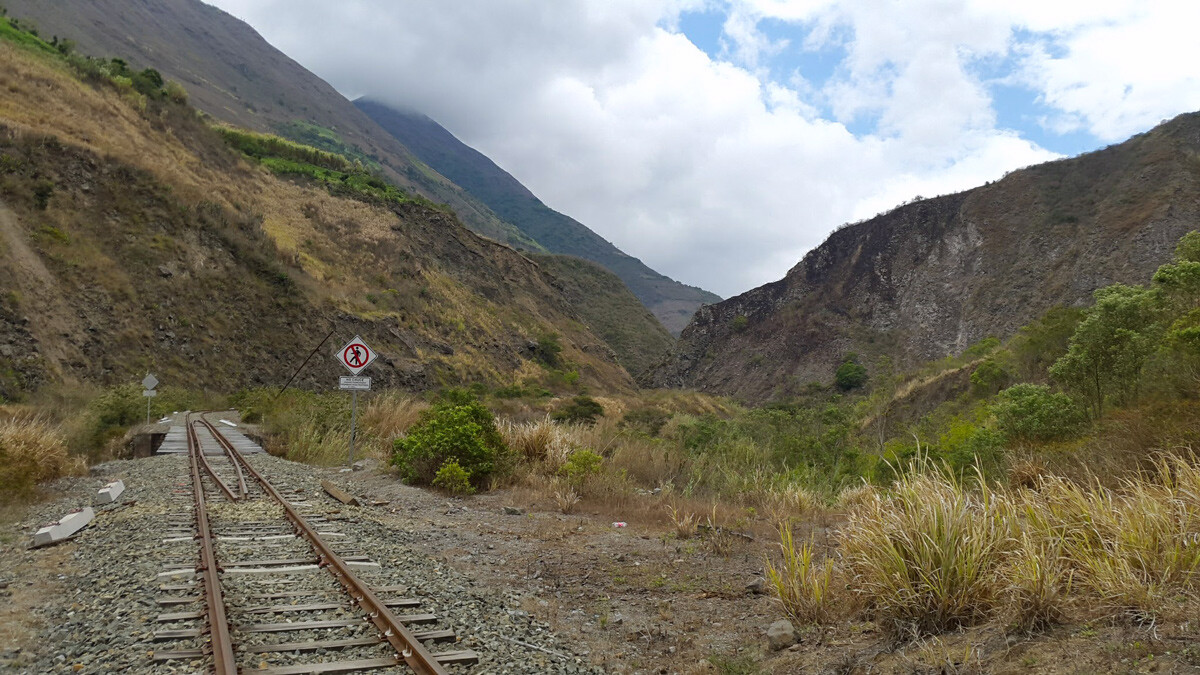 Hace un tiempo me dio la curiosidad de recorrer viejos caminos, basándome en mapas o relatos de viejos libros. Así fue que encontré aquel puente perdido de Eiffel y otras cosas interesantes que algún día publicaré. Encontré muchos lugares abandonados, pero increíblemente hermosos y llenos de historia. Se me metió en la cabeza la idea de digitalizar estos caminos con coordenadas GPS, más que nada, como una herramienta de ayuda para mí mismo, para poder encontrarlos de nuevo, algún día. Muchas de estas rutas actualmente no existen.
Mientras tomaba lectura y constataba algunos puntos (sí, viajando físicamente incluso) le contaba de los avances a mi buen amigo y entusiasta del ferrocarril ecuatoriano, Ed Crowe. Para tristeza de todos quienes nos aficionamos por la historia de nuestro tren, sufrimos la irreparable pérdida de Ed hace pocos días, así que quise publicar este trabajo en su honor.
El ferrocarril de Ecuador a través de la historia
Comenzaré a incluir de a poco todas las rutas que tengo digitalizadas, en un mapa interactivo, desde donde se puede hacer zoom y ver detalle. No son precisas aun en todos sus puntos, pero lo suficientemente para comenzar este proyecto de mapearlas y, quien sabe, algún día recorrerlas como atractivo turístico o para entender un poco más de la gran proeza que significó la construcción del ferrocarril ecuatoriano.
[advanced_iframe src="//neomano.com/ecuador/ferrocarril/" width="100%" height="500″]