How to make paila ice cream using ice and salt. Recipe to the ancient custom.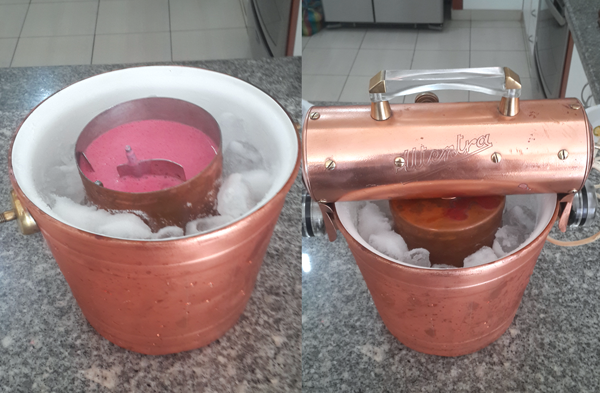 Hace tiempo compré una maquinita antigua de hacer helados luego de regatear mucho con la dueña, que no se quería desprender de su posesión. La maquinita me cautivó desde que la vi, era una UTENTRA, una marca italiana reconocida por hacer máquinas de café espresso muy coleccionables en la actualidad. El modelo que tenía entre mis manos era con motor eléctrico y complétamente de cobre… una evolución de aquellas máquinas que convertían el líquido, en delicioso helado sólo con una cubeta de hielo, algo de sal y mucho trabajo manual.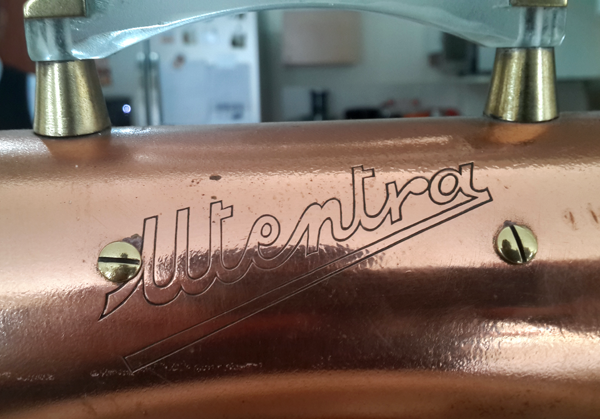 Luego de limpiarla, repararla y de comprarle un transformador para que funcione a 120VAC, decidí ponerla a trabajar para lo que fue creada. Hoy comparto unas fotos del proceso y la receta más simple posible.
Máquinas para hacer helado de paila
Para quienes quieran hacer helado y no puedan conseguir una máquina antigua o no quieran hacer el helado en una paila, hay muchas opciones que dan resultados muy buenos. Aquí una opción que adquirí hace poco y la recomiendo.
Receta para helado de paila, paso a paso
Para la receta utilicé fruta (en este caso una libra de mora), leche (3/4 de litro) y azucar al gusto. Mucha gente usa clara de huevo a punto de nieve para darle más textura, yo voy a obviar ese ingrediente en mi receta, pero depende de cada quien.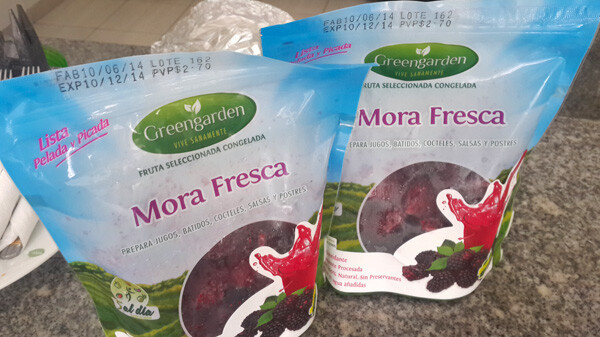 Luego de mezclar todo muy bien en la batidora, pasamos por un cedazo para quitar las semillas.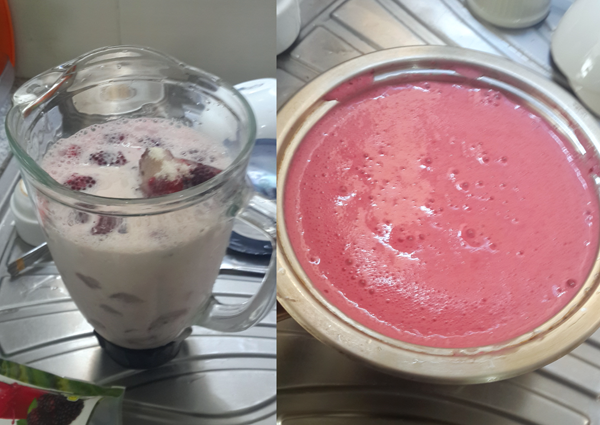 A continuación preparamos la maquinita llenándola con hielo y sal (para mejorar el punto de fusión del hielo).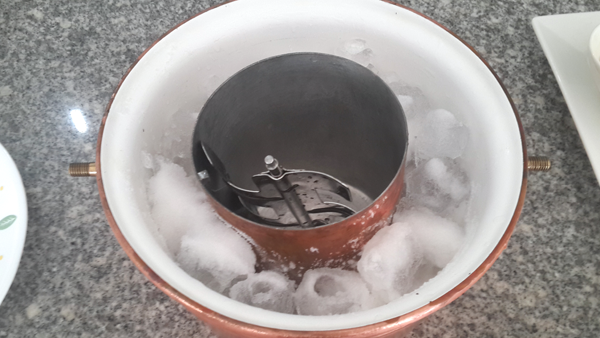 Llenamos la máquina con la mezcla, la terminamos de ensamblar y arrancamos el motor.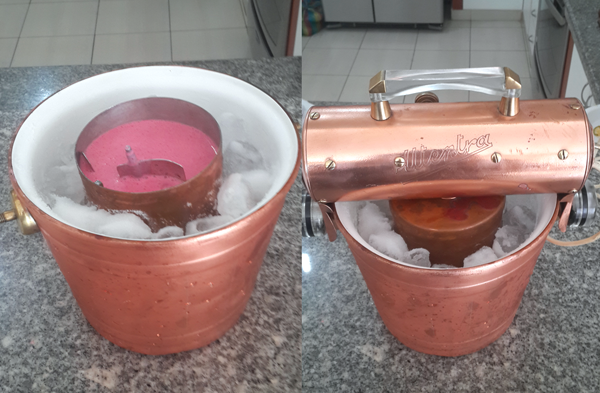 En mi caso el proceso dura unos 25 minutos. Luego sacamos el helado en un recipiente adecuado, servimos en conitos y listo!!!! Simple y delicioso 🙂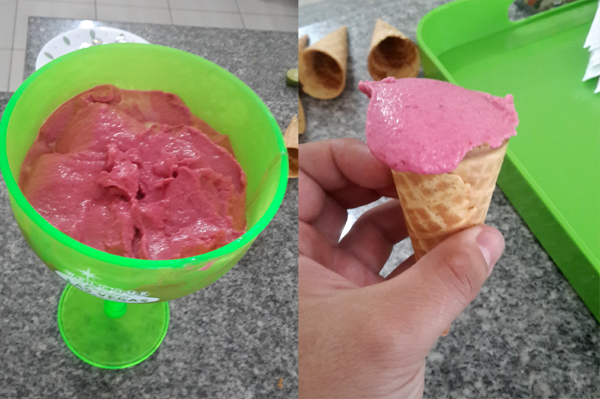 Al final les dejo una foto que me encontré en Internet del proceso tradicionar de hacer helados de paila. Me gustó y se las comparto.